'Rebel' Health, Longevity & Reverse-Aging
WE WILL CONCENTRATE ON ONLY 3 MAIN AREAS TO 'KEEP IT SIMPLE'
Diets provide enough vitamin C to avoid scurvy, but nowhere near what may be optimal doses. Researchers have found that vitamin C promotes a longer lifespan and can help prevent many of the disorders related to aging, including cancer.
Unbeknownst to most people, the CAT is an excellent example and proof that frequencies can and do help the body to heal. The CAT's purring will assist healing. Modern day electronic "energy-medicine" devices are an attempt to mimic what CAT's already know.
Longevity & Reverse-Aging
There are several methods that will literally reverse-age the body, but by far the most effective, which happens to also be the lowest cost method, is the use of HHO (or H2 - molecular hydrogen)..

Confederates are Fighting the Globalist/NWO Vaccine Agenda
DISEASES THEY HAVE PLANNED FOR YOU IN 2025 TO 2028
THE EUGENICS DEPOPULATION VAXTRAP, HIGHLY INFORMATIVE ! - DR SHERRI TENPENNY
DR DAVID MARTIN AND JUDY A MIKOVITS - THIS IS NOT A 'VACCINE'
HOW THE DEPOPULATION MRNA VACCINES WILL START WORKING IN 3-6 MONTHS
Below is a Video of a person who looked up Tiffany Dover's death record. There's a screen-shot of the search inquiry below.
Currently, if you try to lookup "Tiffany Dover" on www.SearchQuarry.com as of now, the search will "time out". But ALL other searches work fine.
Below is a Video of "Tiffany Dover", just 4 days after her Vaccine and Fainting. It appears that it's not the same person.
See Comparison Pictures Below.
Below is a Video of a Nurse who now has "Bell's Palsy" 30 days later after taking the vaccine.
''Health is More important than Wealth' is a Core "REBEL" pRINCIPLE.
Demonic fossils, such as Bill Gates and George Soros and others, can keep their money. We 'Rebels' Value Our Health and Moral Principals far more than the "EMPTY WEALTH" of the 'Elite-Class'
Our mission - Serving Four Southern STATES
To Reverse current negative health trends in the South-land and Instead Promote
HEALTH and LONGEVITY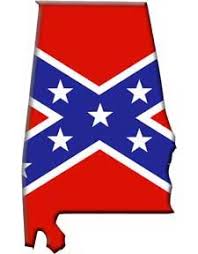 Start Your Journey to A Healthier Southern LIFE !